As a researcher at a Danish university, you have various options for gaining access to computing power at both Danish and international HPC facilities.
The national HPC resources coordinated through DeiC are distributed, as illustrated in the figure, for 50% of the resources of the individual universities locally (the white part), while 45% of the resources are distributed by call and application, as described below. The remaining 5% is so-called "free funds" (the green part), which are used to test calculation methods by both new and more experienced users. The free funds are awarded by DeiC's Head of HPC Eske Christiansen. Read more on how to apply for the "sandbox" here.
University share
The universities' share is distributed among the individual universities according to a distribution key based on finances and estimated needs. To access this part, contact your local Front Office. The distribution of resources is handled differently at the individual universities.
Billede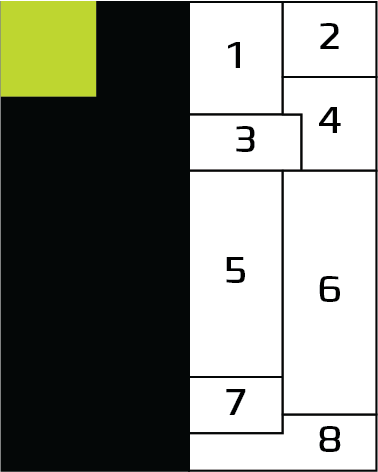 Projects granted compute time
See a list of the projects that have previously been allocated computing resources in the national calls here.
The common national share
The common national part of the national HPC resources is financed by a grant from the Danish Agency for Higher Education and Science. The resources are allocated upon application and on the basis of research quality and an assessment of the project's technical feasibility.
The DeiC Board has appointed a professional committee (the E-resource Committee), with members from all eight Danish universities and from all main areas, HUM, SAMF, TECH, SUND and NAT to be responsible for the assessment and distribution of resources.
The overall legally responsible unit for the application process is the Ministry of Higher Education and Science. By text marking 215 regarding Section 19.45.02.10 of the Finance Act, the Ministry of Higher Education and Science is authorized to lay down rules on the allocation of calculation time, including criteria for allocation and procedure for application, and is regulated by the "Bekendtgørelse om regnetid på nationale e-ressourcer".
NB: The "E-grant" linked to on this page is not available during this first call. Instead, the "E-Resource Application"-document found on this page needs to be filled out and sent via secure e-mail to: e-kald-ansoegning@deic.dk.
Type
Status
Previous calls

Type of call: Regular access

Open for application: 1st of March 2022

Deadline for application: 3rd of May 2022 at 12.00 midday CEST

Resources will be allocated from: 1st of September 2022

Get access to the LUMI-C sandbox

Type of call: Access to LUMI-C test resources

Open for application: 4th of February 2022

Deadline for application: 28th of February 2022

Resources will be allocated from: 11th of March 2022
Want to know more?
Contact DeiC via the e-mail: e-kald-support@listserv.deic.dk.