DeiC's board has hired Gitte Julin Kudsk as new CEO starting January 1, 2021. The employment is part of the establishment of a new organization to coordinate national cooperation on digital research infrastructure.
Billede

Foto: Pernille Bille Tvedt
Gitte Julin Kudsk has been head of secretariat and communications at DeiC since its establishment in 2012, and is now taking over the position as CEO from Steen Pedersen, who will continue in his position as IT director at DTU.
"Gitte is a very experienced and committed leader who for many years has been co-responsible for the development of DeiC, and who is well versed in the ministerial and university political landscape. I look very much forward to work with Gitte on building the new DeiC as an independent organization," says John Renner Hansen, Chairman of the Board of DeiC.
Billede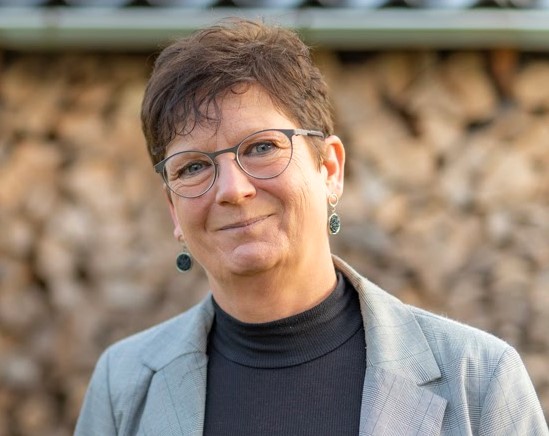 Foto: Pernille Bille Tvedt
Gitte has a Master of Science in strategy and planning from CBS. She has worked with digital infrastructure since 2000, when she started as a project manager in the part of UNI-C, which was later separated and became part of DeiC at DTU. Gitte has been part of DeiC's management since 2012, and has actively participated in several international collaborations under NORDUnet, GÉANT and NeiC.
"I really look forward to getting started with the work after New Year. DeiC is facing an exciting development, where we must strengthen the good collaboration with the universities, so that together we can give the researchers the digital basis for exciting research results," says Gitte Julin Kudsk.
"It will be a new DeiC that sees the light of day during 2021, where the great professional knowledge and knowledge of the international development we have at the center of DeiC will be combined with the technical expertise and knowledge of the research demands that exist at the universities," she says.
DeiC and the national landscape for digital research infrastructure are changing after the universities and the Ministry of Education and Research published a Strategy for national collaboration on digital research infrastructure at the end of 2019. DeiC has so far been a legal entity under the Ministry of Education and Research with all employees employed at DTU. It is the intention that DeiC will be established as an independent institution at the beginning of 2022, when the underlying law has been passed in the Danish parliament.
"With her in-depth knowledge of the entire history of DeiC and her interest in both the more theoretical and operational aspects of strategy work, Gitte is the perfect person to ensure the realisation of the ideas behind the strategy for national cooperation, in close cooperation with DeiC's board of directors," says the retiring CEO, Steen Pedersen, and continues:
"In addition, I believe that the employees, both in the future new DeiC, and those who are actively involved at the universities, can look forward to having an experienced leader who with great insight will fill the role of coordinating the many joint efforts across universities and disciplines."
Read more about other new initiatives (in Danish):