DeiC har nu afsluttet arbejdet med udlægning af flere fiberforbindelser, der skal gøre forskningsnettet og adgangen til resten af Europa hurtigere og mere robust.
Billede

NORDUnets backbone forbinder de nordiske NREN'er (national research and education network) med hinanden såvel som andre forskningsnet i Europa og resten af verden.
Formålet med planen er at opfylde de stigende krav fra forsknings- og uddannelsessektoren om højere kapacitet, tilgængelighed og pålidelighed.
Billede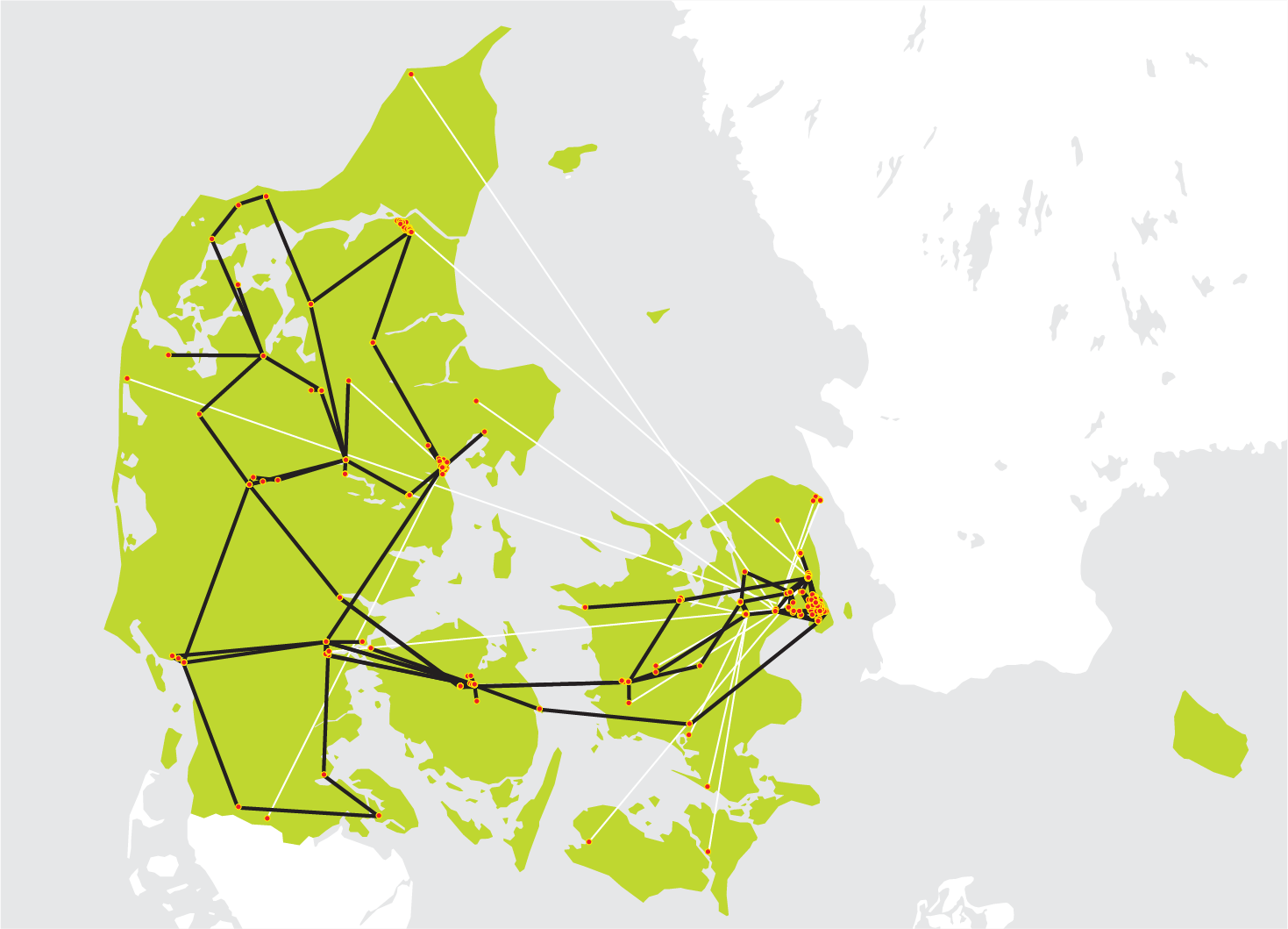 En stor del af arbejdet har bestået i, at NORDUnets parallelle netværksinfrastruktur skulle overgå til landenes egne forskningsnet. I Danmark er det som bekendt DeiC, der håndterer forskningsnettet, og de fiberforbindelser, som NORDnet skal overgå til, er nu klar til brug.
Den nye model er designet til at være mere robust, hurtigere og ved at overgå til DeiCs linjer, og derved fra to separate infrastrukturer til en enkelt fiberforbindelse, vil det også medføre mindre omkostninger. Det betyder så igen at opgraderinger af hastighed og robusthed kan ske over de kommende år, uden at nettet bliver dyrere.
En af de ændringer vi ser særligt frem til er på et tidspunkt at få et de steder, hvor vi modtager international trafik flyttet til Jylland. Det vil kunne øge driftssikkerheden og spare vigtige millisekunder i delay på forbindelser ned i Europa, der så kan slippe for turen omkring København," siger Martin Bech, der er chef for forskningsnet og tjenester i DeiC.
Omlægningen drejer sig primært om forbindelsen mellem Kristianssand og Esbjerg samt mellem København og Esbjerg. Hvor der er lagt fiber, der vil levere forbindelser på 100 Gbit/s og med udvidelsesmuligheder op til mange gange 1Tbit/s indenfor netværkets levetid.
Bedre adgang til verden
I Esbjerg skal NORDUnet desuden opstille en ny router, der kan aflaste de eksisterende i Lyngby og Ørestaden, som indtil nu har været alene om at give netadgang til udlandet. I praksis betyder det højere robusthed og bedre hastighed via de kortere transportveje.
Det gøres med en ny fiberlinje mellem Esbjerg og Amsterdam, kaldet COBRA – forkortet efter Copenhagen, Brussels og Amsterdam – hvilket blandt andet giver et alternativ til de to forbindelser, der i dag går via Hamburg-området, og som har udgjort vores eneste vej ud mod de fleste net i verden.
"Med større brug af cloudtjenester og videokonferencer, møder vi stigende kvalitetskrav til delay, båndbredde og oppetid, og det er netop hvad den nye løsning er rettet mod at gøre endnu bedre," lyder Martin Bechs vurdering.
Desuden er er der foretaget en stribe justeringer og opgraderinger af forskningsnettet. Det handler blandt andet om:
Hirtshals-opgradering til 1Gbps (markeret med gul på kortet)
Høvsøre-opgradering til 1Gbps (markeret med gul på kortet)
Bulbjerg til Esbjerg forbindelsen (markeret med rød på kortet)
Østerild-opgradering/redundans (markeret med rød på kortet)
Derudover har DeiC foretaget en række mindre udbygninger og opgraderinger i Skejby og rundt omkring København.
NORDUnet arbejder nu på at omlægge deres systemer, så de nye fiberkabler kan tages i anvendelse og derved give universiteter og institutionerne bedre netværk.
Læs mere: