Programmet for DeiCs årlige konference er ved at være på plads, og du kan nu finde hovedparten af talere og emner for den 26.-27. oktober 2022 på Comwell Kolding.
Billede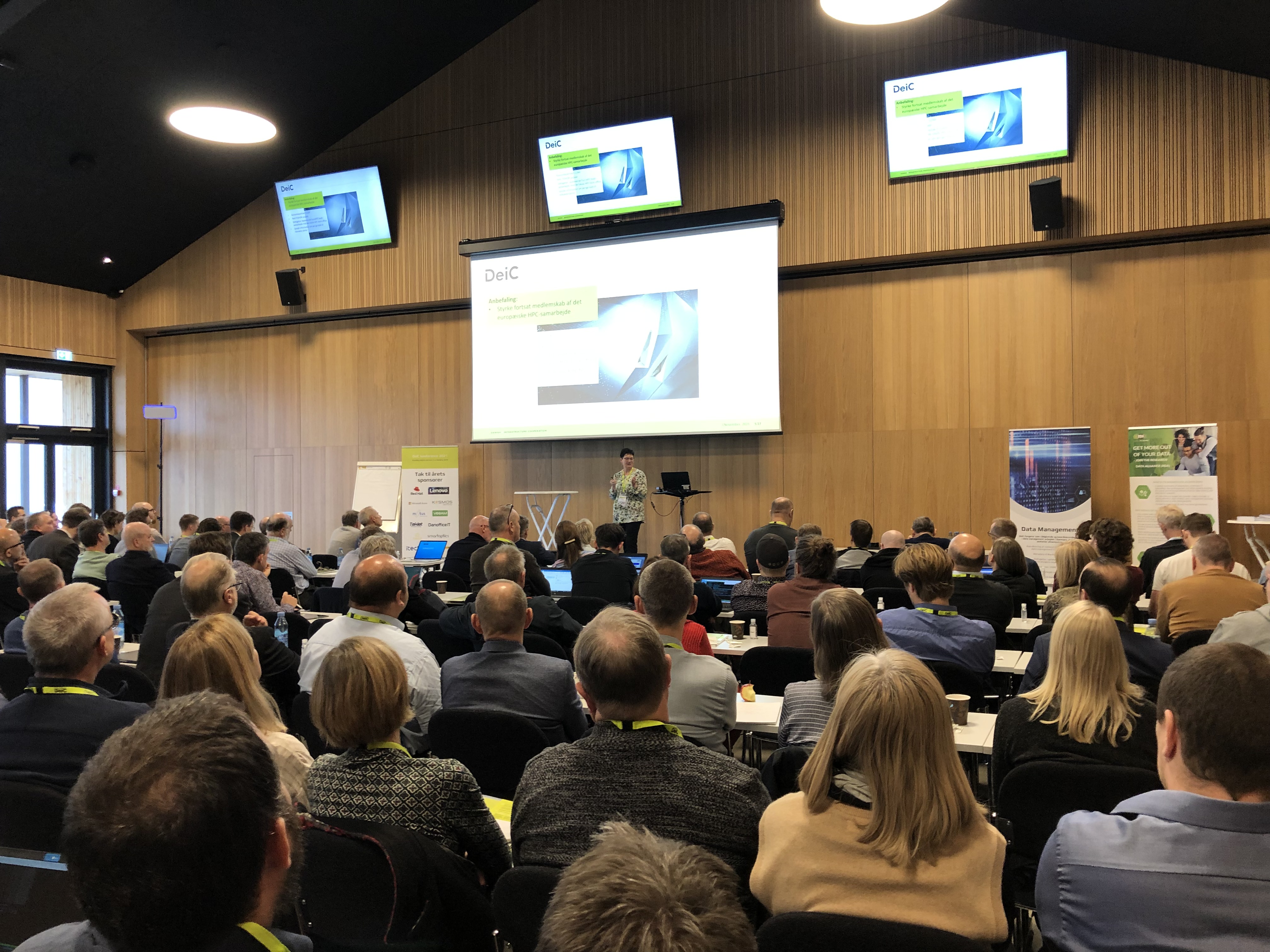 Konferencens hovedtema er "Alignment and Maturity: Implementing Research Infrastructure Solutions", og programmet er nu så småt ved at være på plads.
Find hele programmet her for dag 1 og dag 2.
Spændende program
De to dage er opdelt i fire parallelle spor med fokus på: Data management, supercomputing (HPC), net og tjenester, samt sikkerhed.
Du kan blandt andet få en update fra FAIR følgegruppen, der blev nedsat af Uddannelses- og Forskningsstyrelsen med ansvar for national koordinering til støtte for implementeringen af FAIR-strategien. Forpersonerne i arbejdsgrupperne er inviteret til at præsentere fremskridt og resultater af deres arbejde.
Programmet for konferencens HPC-spor er stadig under udvikling og er ikke helt på plads. Vi tør dog godt love, at der både vil være talere fra EuroHPC-anlæg i Europa og talere fra LUMI og Puhuri med fokus på teknik og infrastruktur. Ligesom der også vil være inspirerende oplæg fra forskere om, hvordan brugen af supercomputing har løftet deres forskning.
Du kan også opleve en af Skandinaviens førende fremtidsforskere Anne Skare Nielsen. Hun er uddannet biolog og kandidat i statskundskab, har været medlem af Etisk Råd og er medforfatter på en lang række bøger. Hun optræder også jævnligt i medierne, blandt andet i DR Radio programmet "Filosoffen, forfatteren og fremtidskvinden" og som vært på TV2 News magasinet NewScience.
Vi ser frem til at byde alle velkommen på #DeiC22 konferencen – vi ses i Kolding.
Early bird-pris
Hvis du ikke allerede har tilmeldt dig årets DeiC konference, der løber af stablen den 26.-27. oktober 2022, så kan du stadig nå early bird-prisen, der udløber den 1. september.
Normalprisen for deltagelse er 3.500 kr. for begge dage inklusiv konferencemiddag om aftenen onsdag den 26. oktober. Men hvis du tilmelder dig inden den 1. september sparer du 400 kr. Overnatning betales derudover og koster 1.000 kr.