DeiCs bestyrelse har besluttet at samarbejde med Grønland om at få etableret Forskningsnet i landet. Det forventes klar i løbet af 2023.
Billede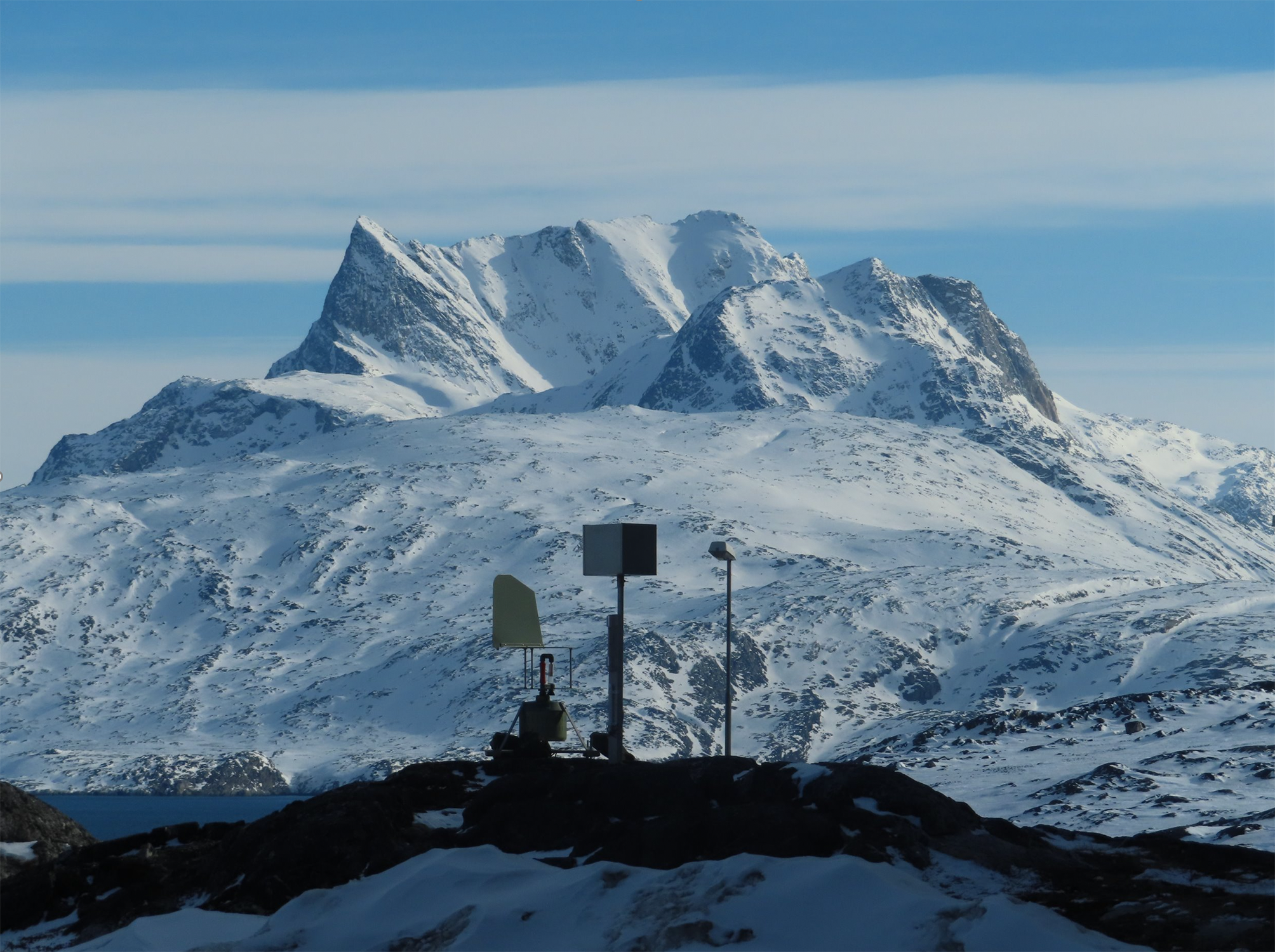 Stabilt, højt ydende digital infrastruktur med garanterede båndbredder til hele verden og fokus på kvalitet og tjenester skal også være en mulighed i Grønland. Der er en del forskerarbejdspladser i Grønland, og værdien af deres arbejde kan mangedobles, hvis de f.eks. kan få adgang til at få overført store mængder data på linje med forskere i resten af verden. Desuden er der mange forskningsprojekter, som er afhængige af forskellige former for sensorer og udstyr, der er placeret i det store land. De kan nu få dedikerede netforbindelser. 
I dag er både forskere og institutioner i Grønland henvist til netforbindelser, som har de samme problemer som kommercielle net alle andre steder i verden i forhold til forskningstrafik, nemlig at der kan være problemer i forhold til at have samme kvalitetsgarantier helt til den anden ende af verden, som man har i forhold til sin lokale forbindelse. Det er især tungere datatrafik, hvor det er svært at få overført store mængder data internationalt med de kommercielle net på grund af deres opsætning. Derfor har DeiCs bestyrelse vedtaget at etablere et samarbejde med Grønland om at få etableret et Forskningsnet i Grønland.
Et Forskningsnet i Grønland vil betyde en direkte forbindelse, som garanterer båndbredden  hele vejen til den anden ende - over hele verden. Dette tilbud har ikke tidligere eksisteret i Grønland, som et af efterhånden ganske få lande i verden. Samtidigt vil et forskningsnet på Grønland også betyde adgang til alle de tjenester, som er en del af Forskningsnettet, f.eks. eduroam, WAYF, DKCERT tjenesterne.
Mange aktiviteter i Grønland vil have glæde af Forskningsnettet
Udover  forskere i Grønland, vil også danske universiteter og bygninger i Grønland, det grønlandske universitet, Naturinstituttet, DMI og andre institutioner, som har brug for disse forbindelser kunne have glæde af Forskningsnettet. Det kan f.eks. betyde nye og mere effektive workflows (også økonomisk), fordi man f.eks. ikke behøver selv at have udstyr til lokalt at behandle store datamængder, men kan sende det via Forskningsnettet. Det vil også være muligt at have state-of-the-art remote undervisning i Grønland, således at nogle måske kan spare rejsen til udlandet. I det hele taget kan anvendelse af Zoom og diverse cloud-tjenester give øget fleksibilitet og bedre kvalitet i undervisningen.
Billede

Det bliver bedre, ikke dyrere
"Vi forventer, at priserne ikke vil afvige nævneværdigt fra det, de kender i Grønland nu på grund af Monopolsituationen. Det bliver ikke (nævneværdigt) billigere, men til gengæld bliver tilbuddet en garanteret forbindelse med en stabil, høj båndbredde og internationalt bliver trafikken behandlet som forskningstrafik. Grønland er et af de sidste lande i verden til at få denne mulighed." fortæller en begejstret Martin Bech, chef for Forskningsnettet. 
"Den langsigtede intention er, at forskere og forskningsprojekter i Grønland også mht. infrastruktur kan få de samme muligheder som i resten af verden. Nu har vi i DeiC regi taget initiativet, og vi håber, at vi med tiden kan overdrage projektet til kræfter i Grønland, som kan styre på projektet videre herfra", fortsætter Martin Bech. 
Når Forskningsnettet har etableret den fysiske infrastruktur i Grønland, og det bliver muligt at bestille tilslutninger til Forskningsnettet, vil vi vende tilbage med detaljer om dette. I mellemtiden er man velkommen til at skrive til Martin Bech.