Zoom Events er en alt-i-en online platform til både virtuelle og hybride events med muligheder for at nå en bredere kreds, for højere deltager-interaktivitet og en lettere og mere strømlinet arbejdsproces for arrangørerne.
Billede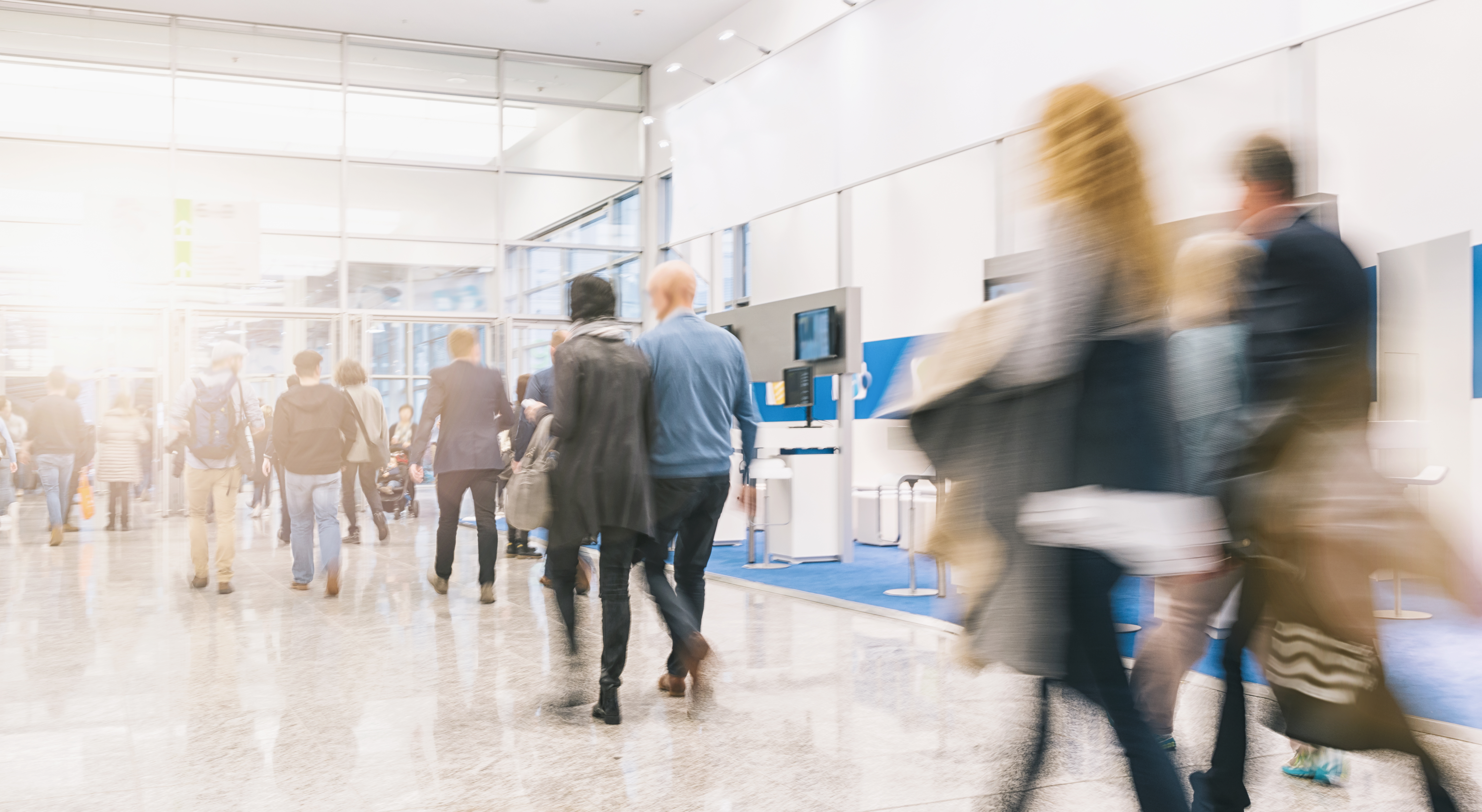 Du kender sikkert Zoom møder ganske godt efterhånden! Nu har Zoom udvidet sit online univers til også at inkludere state-of-the-art online funktioner i en samlet platform, så du kan afholde både virtuelle og hybride events og konferencer. Du kan benytte Zoom Events til større events og konferencer med mange samtidige spor, som strækker sig over flere dage, men også til kortere seminarer. Platformen giver dig mulighed for både at skabe, administrere og markedsføre event-siderne online, hvor du nemt sikrer deltagerne al den information, der er relevant, både før, under og efter begivenheden – alt sammen samlet under et enkelt link.
Bedre oplevelse for deltagerne – samlet under ét link
Der er lagt op til en meget større oplevelse for eventdeltagere. Før eventen er det muligt online at orientere sig om alle indlæg, planlægge sin dag og tilføje sessioner til sin individuelle online plan.
Zoom Events giver rig mulighed for, at netværksdannelse kan ske allerede før eventen, ved at deltagere og talere kan tilføje profiltekster, billeder og evt. video om sig selv. Det gælder også øvrig viden på området, eller hvad man ønsker at netværke om. Virtuel netværksdannelse gør også, at deltagerne kan udnytte tiden optimalt. Man kan se, hvem der deltager, hvad de har at byde ind med, måske se hvilke interesser og planer, de har pt. Det er muligt at skrive direkte til dem, og de kan svare, når de har tid. Den mulighed for virtuel netværksdannelse passer godt ind i en travl hverdag, så man ikke er begrænset af de tidsrum, hvor der er indlagt kaffepauser mv. Man får udbredt tiden til netværksdannelse over lidt længere tid, og så kan tiden på selve konferencen evt. bruges til noget andet.
Den virtuelle Lobby danner rammen for chat med de andre deltagere, og her kan du også som indlægsholder og arrangør bliver klogere på, hvad der rør sig hos publikum lige nu og her. Der er stor mulighed for interaktion og mulighed for, at både talere og arrangører kan målrette perspektiver og indhold i sessionerne til det, som deltagerne interesserer sig for lige nu og her. Det vi være en stor fordel – også under selve eventen, fordi både talere og arrangører på den måde kan forekomme mere relevante. Dette gælder også for sponsorer, som har mulighed for at dedikeret præsentations-og udstillerområde.
Forbered dig bedre på dit publikum og vær relevant som taler
Prøv at forestille dig, at du skal lave en præsentation til sådan en event. Du er speaker og har et indlæg. I dag laver oplægsholder en præsentation nærmest i blinde. "Jeg har en præsentation her, den har jeg holdt 7 gange før, den passer nok nogenlunde til det forum, jeg skal præsentere for her". Med Zoom Event har de, der skal udarbejde en præsentation, mulighed for at gå ind og se, hvad der egentlig bliver talt om forud for begivenheden. Kan jeg i min præsentation omfavne noget af det, der allerede tales om forud for konferencen? Det kan f.eks. være specifikke problemstillinger, nyheder, udviklinger mv. som optager deltagerne lige nu og her indenfor forskellige fagområder/discipliner. Det kan være, der bliver diskuteret specifikke ting, man kan tale ind i, eller man kan ane nogle agendaer, som er væsentlige at have med i sit oplæg for at være relevant og komme med aktuelle perspektiver.
Én samlet arbejdsgang for event-arrangør
Med Zoom Event kan du som arrangør både skabe, hoste, markedsføre og styre din eventportal med tilknyttede undersider, hvor du kan præsentere de enkelte spor, tema'er, talere mv. Du kan gruppere alle relevante sider under et link, så det bliver let for deltagerne at finde rundt og finde det, som er relevant. Som arrangør kan du have kontakt med de andre i jeres arbejdsgruppe, både før, under og efter arrangementet, du kan håndtere deltagerlister, adgangsbilletter, deltagerregistrering og betalinger, ligesom alt relevant information og materiale kan tilknyttes det enkelte spor, indlæg og taler, så det kan tilgås både før, under og efter arrangementet. Det er simpelthen en mere strømlinet arbejdsproces, hvor alt er integreret og ligger der, hvor det er intuitivt og naturligt at finde det. Du kan hoste op til 13 samtidige, parallelle møder/sessioner med alle de værktøjer, der findes under Zoom Statistik og analyse-værktøjer inkl. eventspørgeskema, som du kan udsende til deltagerne efterfølgende.
Du kan læse mere om Zoom Events på Zoom's egen hjemmeside: Zoom Events page.
Zoom Events Guide med fokus på skoler: https://explore.zoom.us/en/campus-events-guide/
For mere information, skriv gerne til videokonf@deic.dk